The California housing market is hot right now, with prices rising and homes selling quickly. The trend is expected to continue into 2023, as there is still high demand and limited inventory. In this article, we'll take a look at the California housing market in 2022 and predictions for what we can expect in 2023.
Here are some of the reasons why California is such a hot housing market, and what you need to know if you're thinking of buying a home here.
California Housing Market 2022 Overview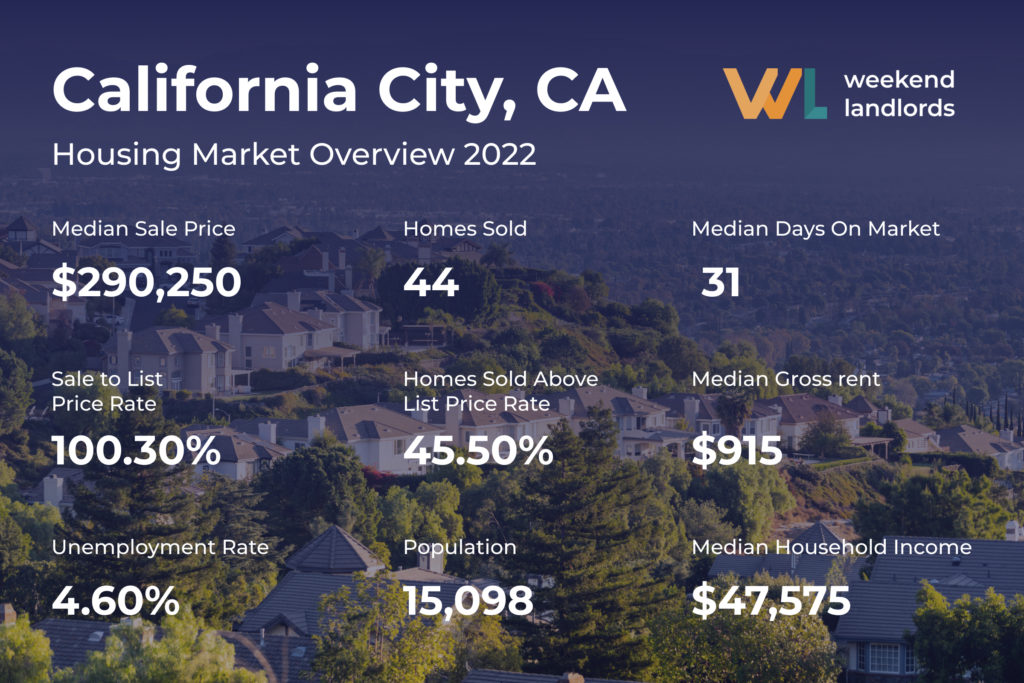 Prices are rising fast.
In recent years, prices in the California housing market have been rising steadily. However, in the past few months, prices have shot up even further due to high demand from buyers and low supply of homes on the market. If you're thinking of buying a home in California, you'll need to be prepared to pay more than you would have just a year ago.
Homes are selling quickly.
Due to the high prices and strong demand from buyers, homes in California are selling very quickly. In some areas of the state, homes are receiving multiple offers and selling within days or even hours of being listed. So if you find a home that you like, don't hesitate to put in an offer right away—chances are someone else is already interested in it as well.
Is it a good time for you to buy a house in California?
If you're thinking about buying a home in California, you're not alone. The state is known for its Mediterranean-like climate and beautiful beaches. However, it's also known for something else: its high cost of living. In fact, California has some of the most expensive real estate in the United States. So, what should you do? Is now a good time to buy a home in California?
As with any big decision, there are several factors to consider before taking the plunge and purchasing a home. Here are some key considerations that will help you determine whether or not now is a good time for you to buy a home in California.
Your Current Living Situation
Are you currently renting an apartment or house? Are you cramped for space? If so, then you may be ready to take the leap and buy your own place. Conversely, if you're content with your current living situation and don't feel the need for more space, then buying a home might not be the best move for you right now. Instead, you may want to wait until your circumstances change or save up more money for a down payment.
Your Financial Situation
Can you afford a down payment? Do you have a steady income? Can you comfortably make monthly mortgage payments? These are all important questions to ask yourself before buying a home. If the answer to any of these questions is "no," then you may want to wait until your financial situation improves before becoming a homeowner.
Your Employment Situation
Are you employed full-time? Do you have job security? Again, these are important factors to consider when determining whether or not now is the right time for you to buy a home. If there's even a chance that you might lose your job in the near future, buying a home could put you in a difficult or even impossible financial position.
The Current Market Conditions
Are prices rising or falling? Market conditions can vary greatly from one neighborhood to another. So, even if prices are rising statewide, they could be falling in the specific area where you're thinking about buying a house. Doing your homework on current market conditions will help ensure that you're making the best decision for your unique circumstances.
Your Personal Timeline
When do you hope or need to move? If you need or want to buy a home within the next year or two, then it may make sense to start looking sooner rather than later. However, if there's no pressing timeline driving your decision-making process, then taking your time and waiting for the perfect opportunity may make more sense, particularly if prices are projected to fall in the near future.
The Pros and Cons of Living in California
California is a state that always seems to be in the news. From its beautiful coastline and sandy beaches, to its bustling cities and world-renowned wine country, there's a lot to love about living in this area. However, California is not without its faults. Here are some pros and cons of living in California that you should consider before making the move.
Pros
The Weather Is Almost Perfect
Let's face it, the weather in California is hard to beat. Sure, there are a few days each year when it gets hot enough to fry an egg on the sidewalk, but for the most part, the weather is sunny and mild. If you're tired of shoveling snow or dealing with humid summers, then a move to California may be just what you need.
There's Something for Everyone
Whether you're a beach bum or a city slicker, chances are good that you'll find what you're looking for in California. From big cities like Los Angeles and San Francisco to small towns nestled among the vineyards, there's truly something for everyone in this state.
Cons
The Cost of Living Is High
While the weather may be perfect, the cost of living most certainly is not. In fact, California has some of the highest housing costs in the country. If you're thinking of moving here, be prepared to pay more for rent or a mortgage than you would in other parts of the country. And, unlike some states, there is no income tax break for Californians. So, be sure to factor in the high cost of living when budgeting for your move.
The Traffic Can Be Terrible
If there's one thing that Californians complain about nearly as much as the high cost of living, it's the traffic. Whether you're trying to get from point A to point B in Los Angeles or San Francisco during rush hour, be prepared for some serious traffic delays. And good luck finding a parking spot! If sitting in traffic makes you anxious, then living in California may not be right for you.