Undoubtedly, the process of screening potential tenants is crucial for landlords and property managers in order to make informed decisions about whom to accept as renters. This article aims to assist landlords in selecting the most suitable tenant screening service for their requirements by reviewing online property management products.
Here, we'll be evaluating the top online tenant screening services to help you choose the best one for your needs.
Landlord Studio utilizes TransUnion SmartMove for its tenant screening reports, which include information on account balances, credit limits, payment history, and even yearly income. Their reports also cover nationwide criminal records, as well as lists of Most Wanted and Sex Offenders, giving landlords insight into an applicant's potential criminal history.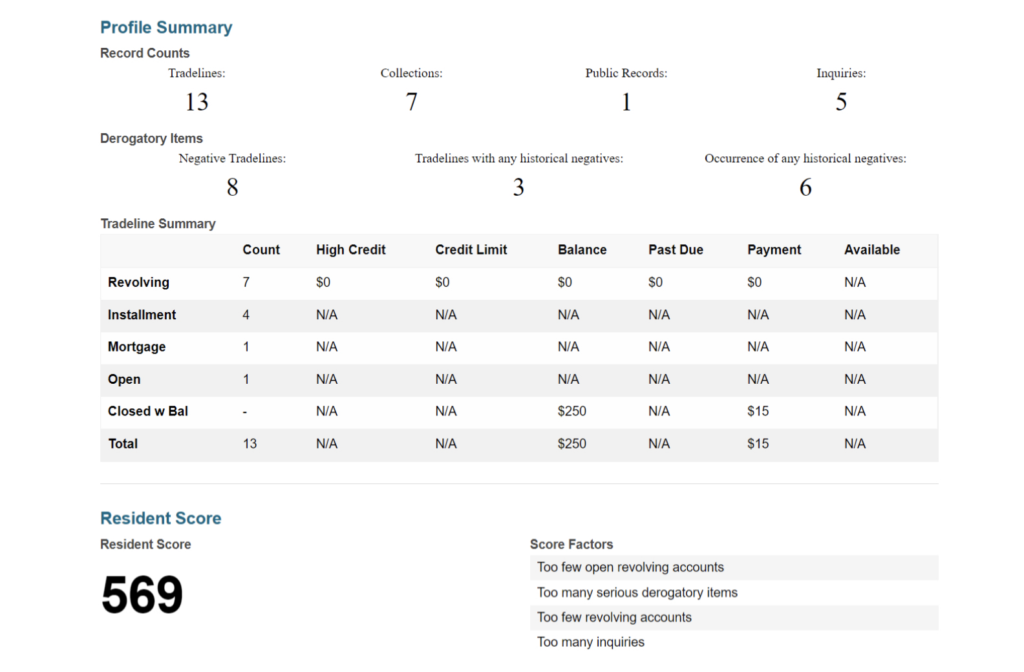 However, Landlord Studio's sample report does not clearly indicate whether SSN verification or aliases are included. Nevertheless, TransUnion's SmartMove offers a vast database of over 27 million eviction records and public criminal and eviction reports from nearly 700 sources.
At $40 per report, Landlord Studio's pricing is standard for tenant screening. One advantage is that landlords have the option to pay for the report themselves or have the applicant cover the cost.
The biggest value proposition of Landlord Studio's service lies in its financial tracking and analysis, which can help landlords monitor their property's financial performance.
In short, Landlord Studio offers a simple and effective tenant screening process that prioritizes delivering important data to landlords, rather than an abundance of options to choose from.
Doorloop tenant screening, on the other hand, falls short when compared to other competitors. While Doorloop also uses TransUnion for credit reporting, their options are limited. They offer only one credit report option for $39,99, with no additional background information. Their criminal records search is also limited, only delivering full national, state, and "Most Wanted" records without including the Sex Offender Registry or Global Terrorist OFAC list. Doorloop's reports cannot be customized, and the Credit Check report does not include any background information.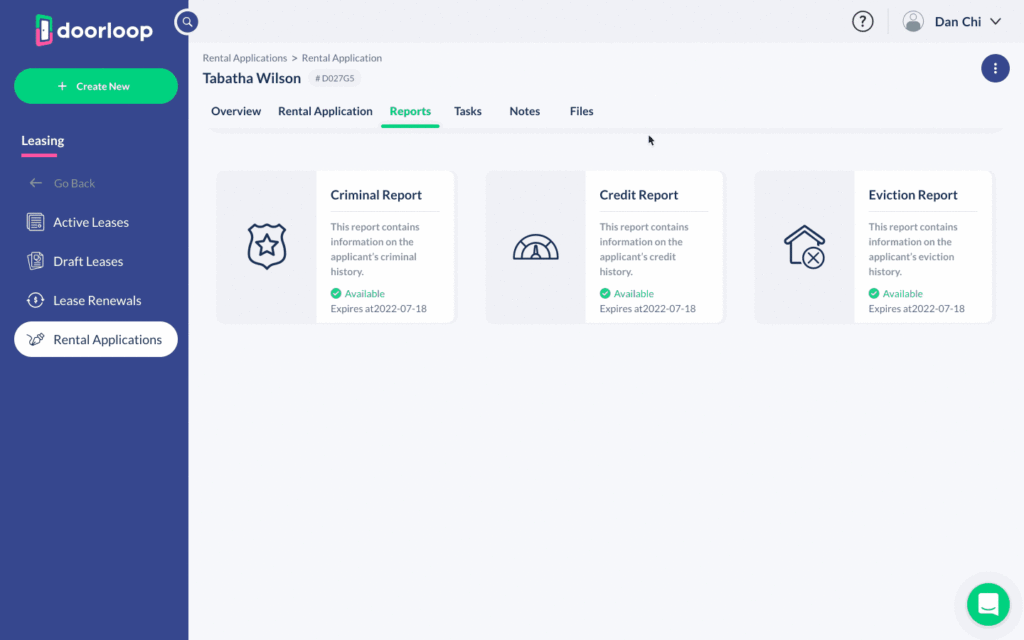 While Doorloop does offer SSN verification and residence/employment history, they do not provide any Resident Score or financial reliability prediction. Additionally, Doorloop only offers one report option, and they do not provide the option for either the landlord or applicant to pay for the report. Overall, other services appear to offer better value and more comprehensive screening options for landlords.
The Premium Screening Package from RentecDirect offers a complete TransUnion Credit report with a FICO score, which includes details on debt summary, payment history, and any bankruptcy records. One unique feature is the Income Verification Report, which can only be found in RentecDirect. It requires applicants to input their bank credentials to verify recurring payments, providing landlords with accurate employment and income information.
All screening packages include nationwide criminal and sex offender records, but unfortunately, there's no option to exclude criminal records from any of the three report packages. The "Basic" package includes SSN and prior address verification, while the "Enhanced" package adds nationwide eviction records, and the "Premium" package includes a full TransUnion credit report.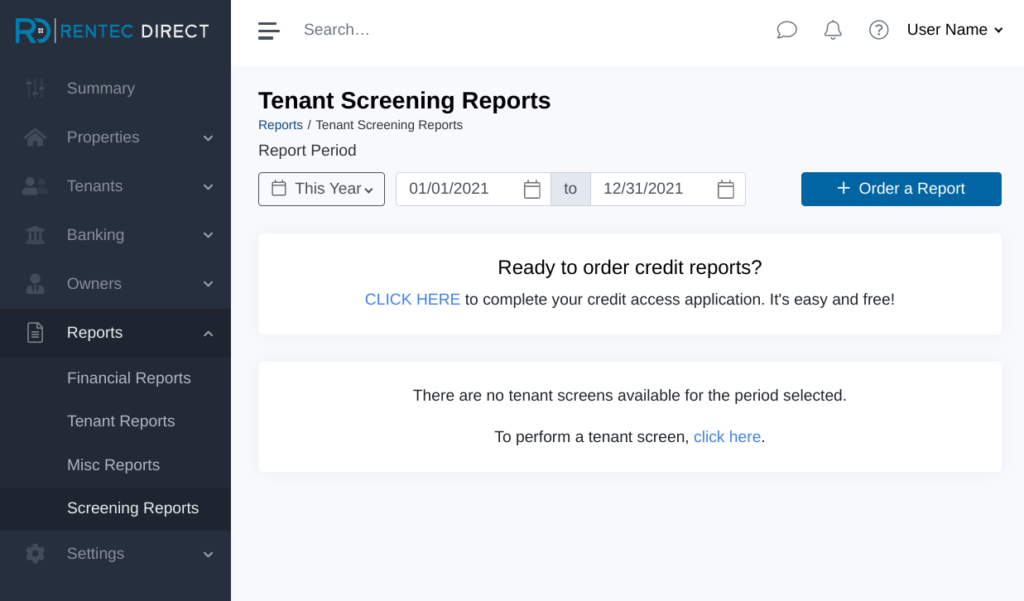 Both the "Enhanced" and "Premium" screening packages include a nationwide eviction search, while the "Basic" package does not. RentecDirect requires a monthly subscription, starting at $35, for landlords with 10 units or fewer, to access their tools. However, their screening reports are very flexible and affordable.
The "Basic" report costs $7 and includes criminal and address history records.
The "Enhanced" package costs $10 and adds an eviction report.
The "Premium" package costs $15 and includes a complete TransUnion credit check, including the FICO score.
Landlords can also order reports a-la-carte, such as eviction reports for $8.50 or SSN verification and address history for $3.95.
It's worth noting that ordering reports through Rentec Direct requires landlords to pay upfront, and their office must be inspected before credit information can be delivered, as the reports are not consumer-initiated. Landlords can also choose to pay for reports themselves or have the applicants pay directly. Overall, RentecDirect's pricing can be a bit complicated, but its extensive flexibility and affordable pricing make them an excellent option for landlords with medium to large portfolios.
TenantCloud offers credit, criminal, and eviction history checks as part of its tenant screening services. They also offer a free online rental application that potential tenants can fill out and submit for screening. TenantCloud's screening packages start at $25 per report.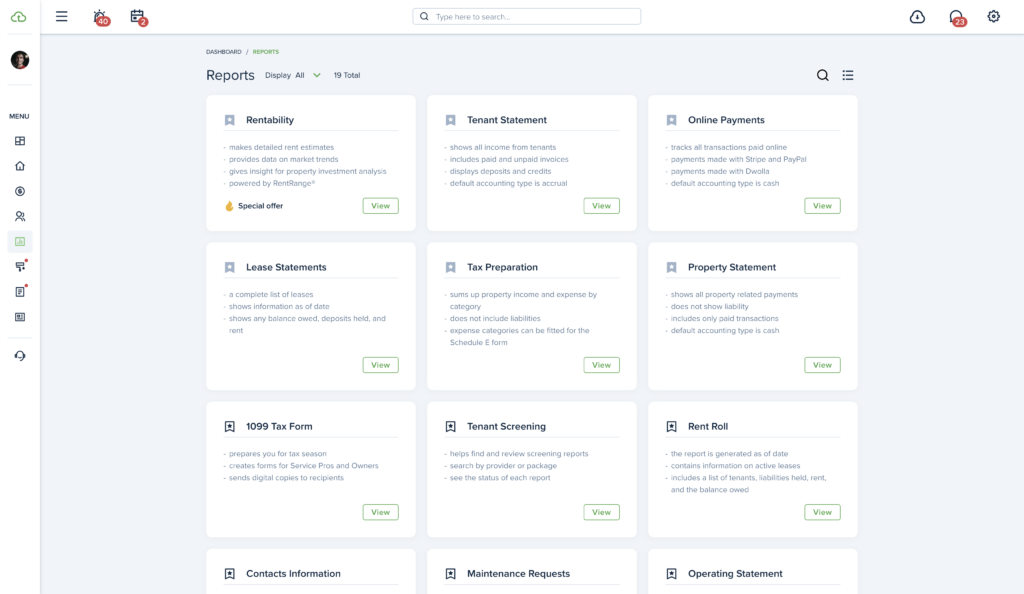 TenantCloud utilizes TransUnion to provide comprehensive credit reporting, including three options for reports.
The Full Check report costs $39 and offers a detailed credit history, criminal records, address, employment, and eviction records.
The Credit Check report, which costs $30 and solely offers a credit report with no background information. In both cases, the "Resident Score" is included, a score that is designed to predict an applicant's financial reliability.
The Background Check costs $25 verifies the person according to who they say they are, and allows you to examine and validate the accuracy of their criminal record, education/job history, and other key information about their past.
TenantCloud's background check instantly delivers full national, state, and "Most Wanted" criminal records. The report also searches the Sex Offender Registry and Global Terrorist OFAC list. Criminal records are included in the Background Check and Full Check Report and cannot be declined.
TransUnion is also utilized by TenantCloud for SSN verification and residence and employment history. All three of TenantCloud's reports include this information.
TenantCloud is known for its value as a screening service. It only requires free membership to screen applicants, and reports start at $25. Landlords can choose to pay for the report or require that applicants pay. TenantCloud also stands out from its competitors by offering three reports to choose from, compared to the typical one or two.
Buildium offers two levels of tenant screening reports – Basic and Premium, which cost $15 and $18 respectively. However, to access these reports, landlords need to subscribe to the Essential plan, which starts at $50 per month. Buildium uses TransUnion's SmartMove to provide a detailed credit report, criminal and eviction records, and SSN verification, employment and address history. Unlike some of its competitors, Buildium doesn't offer an "Income Insights" report.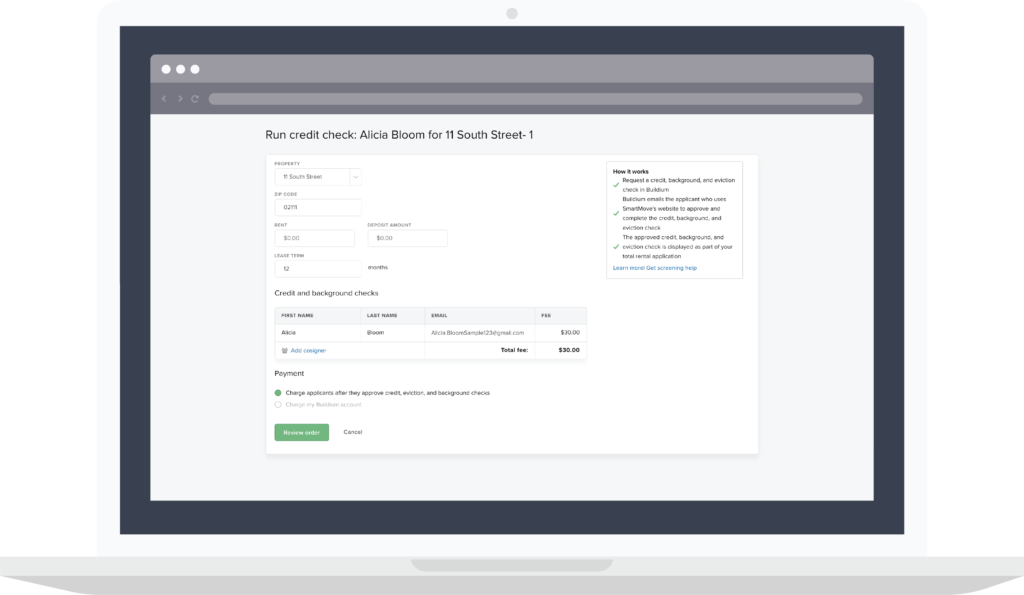 Both Basic and Premium reports include national eviction records, but the Premium report allows landlords to set property-specific criteria for the "rental recommendation" feature. One advantage of the Premium report is that landlords can run screening on applicants without having to document their approval after going through a vetting process.
Buildium is more suitable for property owners and managers with medium-to-large portfolios, as it is not very cost competitive for small landlords who don't require full-service property management features. Landlords can choose to pay for the reports themselves or have the applicant pay directly, and the Basic report does not require a site inspection, while the Premium report does.
Avail makes use of TransUnion to furnish full credit reports with comprehensive details. For a fee of $30, landlords or applicants can obtain a "Credit+" report that presents a FICO credit score, a green/yellow/red rating, and a record of all debts, as well as information about payment history, collections, and account particulars.
Avail's "Full Screening" report is incredibly thorough, covering criminal histories from all 50 states and US territories, as well as the OFAC Terrorist Watch List, Most Wanted List, and Sex Offenders List. The only drawback is that you can't opt out of receiving the criminal part of the background report. In certain places, such as Seattle, it is now illegal for landlords to factor in criminal records when choosing tenants. However, Avail's "Credit+" report does not include criminal records, but it also does not include a credit report.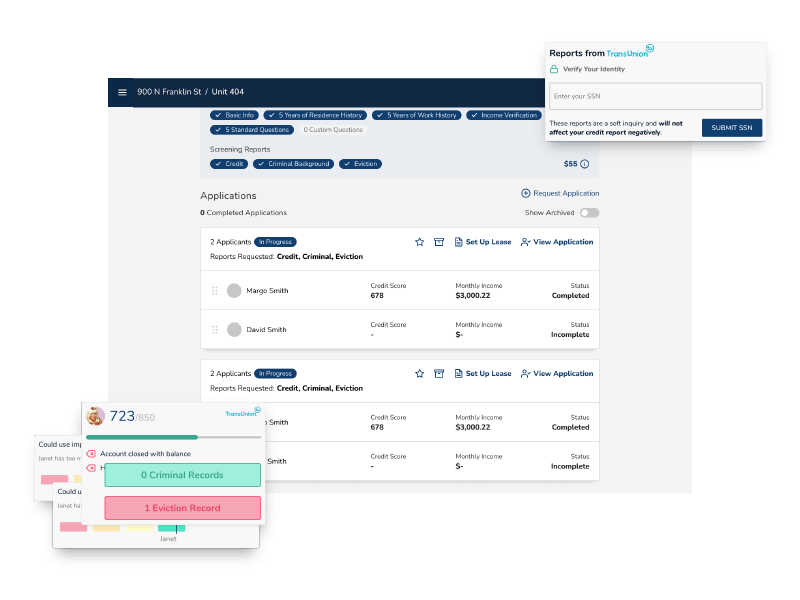 Avail's "Full Screening" report includes Social Security Number verification, employment history, and past addresses.
Avail also provides details on failure-to-pay and eviction records from all 50 states, as well as any prior judgments against an applicant.
Pricing with Avail is varied. While they are the only service with a truly free report that both landlords and applicants can access, it only covers job history, rental history, and income verification. Meanwhile, the Full Screening report, which is incredibly comprehensive, costs $55. Landlords can choose to pay for the report themselves or to have the applicant do so.
With Avail, landlords can choose to pay themselves or require that applicants pay for their reports. Avail offers three reports or a bundle of the three, and criminal reporting can be eliminated for locations where it is prohibited by selecting the Credit+ instead of the Full Screening option.
Conclusion
In terms of which property management software is the best for tenant screening, it ultimately depends on the specific needs and preferences of the landlord. Buildium and Rentec are both popular choices for landlords who manage multiple properties and need more advanced features, while TenantCloud is a great option for small landlords who are looking for an affordable and easy-to-use platform.