Property management software is a tool designed to help landlords and property managers with the business tasks associated with managing rental properties. The right property management software can make a big difference in streamlining this process.
With property management software like Appfolio, Yardi, and TenantCloud, users can automate rent collection, set up reminders, sync their calendars, and track payments. Online rent collection is one of the best features that help to ensure that rent is collected on time and that you have a clear record of documents. You can streamline many tasks associated with managing a rental property with the right solution for your business. The best software can save time and money, and help to scale up your business.
Consider your specific needs when choosing between Appfolio, Yardi, or TenantCloud. Not all software programs offer the same features, so take your time to choose one that will meet your particular needs, make it easier to manage your property, and ensure that it runs smoothly.
AppFolio vs Yardi vs TenantCloud: Property Management Software Comparison
Things to Look for in Appfolio, Yardi, and TenantCloud Property Management Software
There is no doubt that property management software can help, but with so many options on the market, it can be tough to know which one is right for you.
Here are some things to look for when choosing property management software:
Ease of Use
The software should be easy to use, even if you're not a tech expert.
Value
Make sure you're getting good value for your money.
Customer Support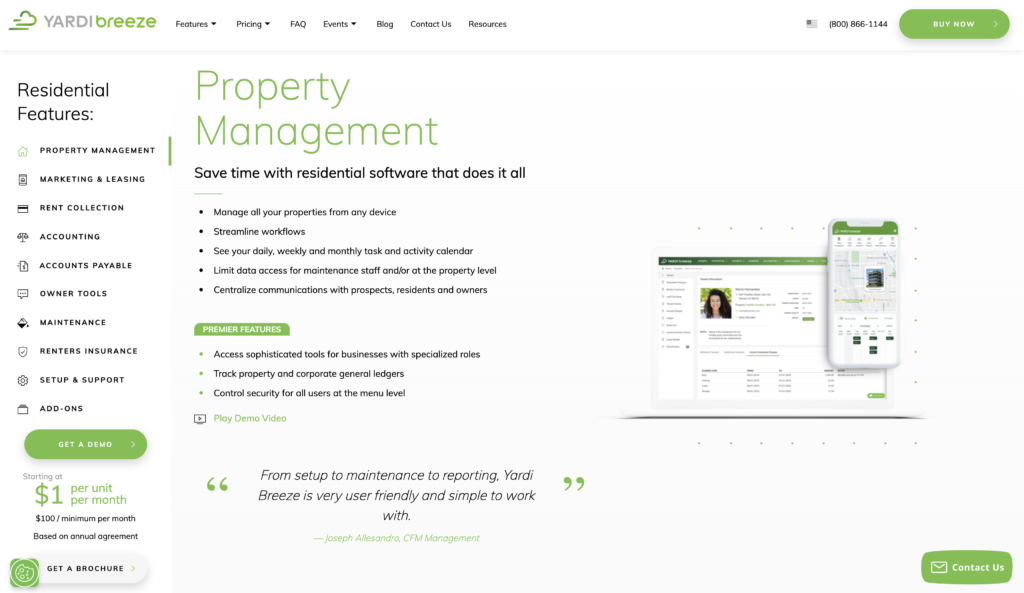 If you have any problems with the software, you should be able to easily get help from the company.
Property management software can save you time and money by helping you manage your rental property more effectively.
Look for Appfolio, Yardi, and TenantCloud software that is easy to use offers good value and has excellent customer support. With the right property management software, you'll be able to focus on growing your business, not managing it.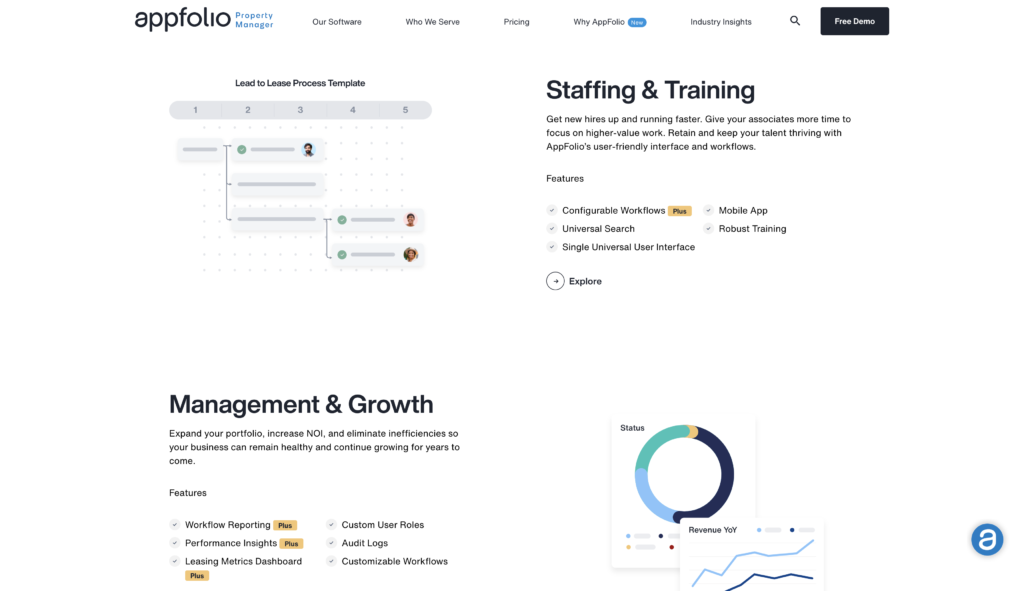 However, with so many different property management software vendors and platforms out there, finding the right one for your business can feel like looking for a needle in a haystack. So, how can you be sure that you're using the best property management software for your needs?
Here are four tips to help you choose Appfolio, Yardi, or TenantCloud property management software for your rental business:
1. Define Your Needs
The first step is to sit down and define exactly what your rental business needs from a property management software platform. This could include features such as automatic rent collection, maintenance request management, or accounting integrations. Once you have a clear idea of your must-have features, you can start to narrow down your options.
2. Compare Prices
Property management software platforms can vary widely in price, so it's important to compare the costs of a few different options before making a decision. In general, the more features a platform offers, the higher the price tag will be. However, it's important to strike a balance between cost and features to ensure that you're getting value for money.
3. Read Online Reviews
Another great way to narrow down your options is to read online reviews of different property management software platforms. This will give you an insight into how easy the software is to use, what other customers think of the customer service, and whether the platform offers value for its cost.
4. Try Before You Buy
Finally, once you've narrowed down your options to a few property management software platforms, it's important to try them out yourself before making a decision. Most vendors offer free trials of their software, so take advantage of this opportunity to see how well the platform meets your needs.
By following these tips, you can be sure that you find the best property management software for your rental business.